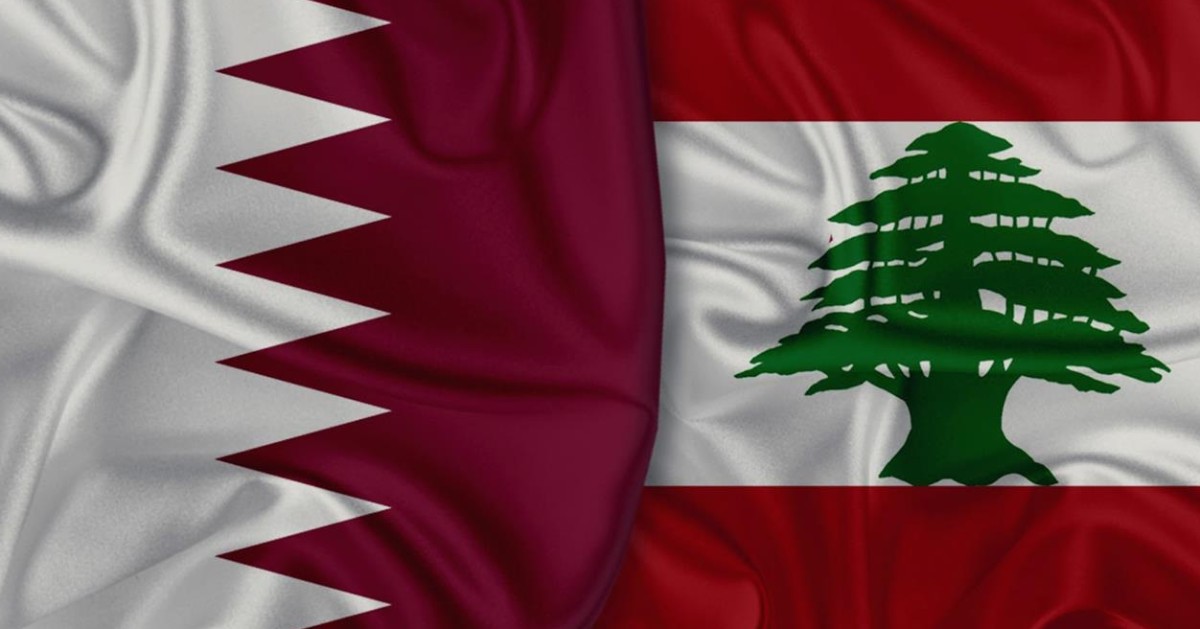 Beirut: Lebanon caretaker prime minister HE Najib Mikati described QatarEnergy's acquisition of 30% exploration rights in two offshore areas off the coast of the Republic of Lebanon as exceptional, given the experience and position that QatarEnergy has reached in the global oil and gas industry. During his meeting on Sunday with the Minister of State for Energy Affairs, President and CEO of QatarEnergy HE Eng. Saad bin Sherida Al Kaabi, the Lebanese caretaker prime minister said that the start of exploration and petroleum activities in the Lebanese waters would have a positive impact on the short and medium terms in regards to providing opportunities for Lebanese companies interested in the petroleum services sector. It would also provide job opportunities for Lebanese youths, especially those working in the technical field. Mikati added that TotalEnergies - which owns a 35% stake, in addition to Eni - which owns a 35% stake, would start drilling operations in Block 9 after completing the environmental surveys, drilling-related operations, and the launch of logistical operations in Beirut Port.
Sources in the Lebanese Ministry of Energy say that Novatek justified its move by saying that the US sanctions imposed on Russia had a negative impact on it, and that it was no longer able to make any financial transfers outside Russia. This is logical, especially since Novatek's role in the alliance is one of an investment partner, not a technical one.
Could the latest decision have been taken after consultations between the three companies took place, in light of the pressures the Russian company is facing from the United States due to the Russian-American war, so that "Total" and "Eni" can continue the work required of them? Or was there a "settlement" between the three companies, fearing that Total and Eni would be subject to US sanctions because of their dealings with the Russian company? This is highly probable, especially since Total and Eni sent books of similar content to the Ministry of Energy following the Novatek book, in which they confirmed that they would continue their contractual obligations regarding exploration in blocks 4 and 9, and that they are ready to discuss the rights of others in the coalition.
BEIRUT (AP) By Bassem Mroue — Lebanon, two international oil giants and state-owned oil and gas company Qatar Energy signed an agreement Sunday that the Qatari firm will join a consortium that will search for gas in the Mediterranean Sea off Lebanon's coast. The deal inked in Beirut brings Qatar into Lebanon's gas exploration market three months after Lebanon and Israel signed a U.S.-mediated maritime border agreement ending a yearslong dispute. Qatar Energy is replacing a Russian company that withdrew from the Lebanese market in September. In 2017, Lebanon approved licenses for an international consortium including France's TotalEnergies, Italy's ENI and Russia's Novatek to move forward with offshore oil and gas development for two of 10 blocks in the Mediterranean. The borders of one of the two blocks were disputed by neighboring Israel until a maritime border deal was reached last year. The companies did not find viable amounts of oil or gas in block No. 4 north of Beirut, and drilling in block No. 9 in the south has been repeatedly postponed because of the dispute with Israel.
The agreement was signed by Saad Sherida al-Kaabi, Qatar's Energy Minister; his Lebanese counterpart Walid Fayad; Claudio Descalzi, the CEO of Italy's state-run energy company, ENI, and TotalEnergies CEO Patrick Pouyanné. The signing ceremony was attended by Lebanon's caretaker Prime Minister Najib Mikati.