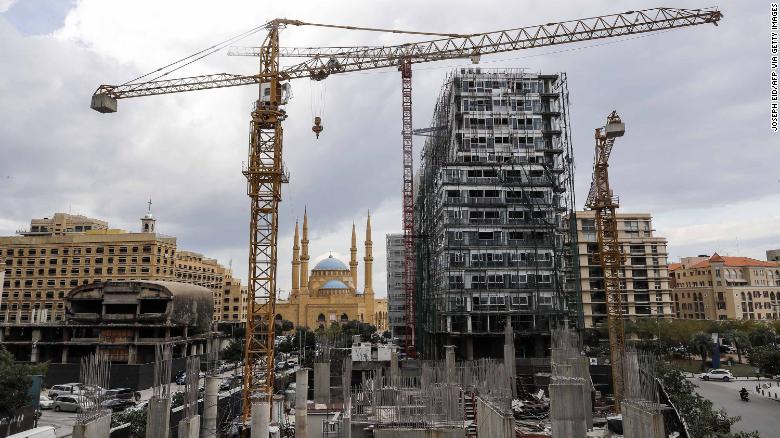 by Dana Halawi BEIRUT -- (Xinhua) -- Lebanese traders are experiencing the worst time ever with around 20 percent of them expected to be out of business by the year end amid the U.S dollar crisis in the market and the nationwide protests that have paralyzed the country for more than a month. "The trade sector is expected to witness the closure of around 20 percent of retail companies and the layoff of around 150,000 to 200,000 employees while others will be paid half of their salaries," Adnan Rammal, representative of the trade sector in the Economic and Social Council, told Xinhua. Rammal said the trade sector has been suffering since before the beginning of protests when banks resorted to higher interest rates to attract depositors, which, in turn, led to increased costs for bank's borrowers. "As a result, a lot of retailers suffered from staying in business because their work depends highly on loans from banks," he explained, adding protests have put an additional burden on the sector.
Protests caused a 60-percent drop in trade activity in Lebanon because people fear to spend their money on items other than food, said Rammal. Meanwhile, banks imposed harsh restrictions on the transfer of U.S. dollars by traders who import from outside Lebanon. "This has impacted business owners who ran out of products and hence saw a drop in their sales activity while employees can't get fully paid under such circumstances," the Lebanese official said. Lebanon has witnessed in the past few months a shortage in U.S. dollar because of the economic slowdown and the drop in cash injections from the Lebanese abroad, thus reducing the central bank's foreign currency reserves. The demand for dollar has created a parallel market in which one dollar is selling at up to 1,900 Lebanese pounds, much higher than the official exchange rate of 1,515 pounds. Merchants interviewed by Xinhua reported a steep decline in their sales with some of them being unable to cover their expenses.
Fouad Rizk, a shoe store owner in Beirut, said he has not been able to sell at all since the start of the protests because his business depends mainly on tourists who have been absent in the past couple of months. Rizk added that he did not import any new items for this new season because he cannot obtain enough U.S. dollars to pay for his imports. Abed, who owned a clothing shop in the capital, said he couldn't sell even one piece of clothing now. "Even if we sell any of our items, we will lose because we pay for our imports in U.S. dollars and clients pay in Lebanese pounds which now only worth almost 30 percent of its previous value," he noted. According to Rammal, around one third of the Lebanese work in the private sector while 250,000 people make their living out of trade business. "This is why there should be a strong cooperation between banks and merchants to avoid the social repercussions of laying off thousands of employees who have responsibilities to fulfil including their children's school fees and loans," he said. In an attempt to solve part of the problems facing traders of basic commodities such as fuel, medicine and wheat, Lebanon's Central Bank issued a circular to secure dollars for Lebanese banks at the official fixed exchange rate to allow the import of these items.
While the Central Bank has not imposed formal capital controls on banks, the shortage in the U.S. currency prompted the Association of Banks in Lebanon to introduce temporary controls to prevent capital flight. Meanwhile, the Beirut Traders Association (BTA) issued a statement on Saturday criticizing restrictions imposed on traders by the Association of Banks in Lebanon, saying the new measures will jeopardize Lebanese merchants' relations with their suppliers outside the country. BTA also called upon the government to offer facilities for traders and industrialists to exempt them from customs fees in the current challenging situation. Enditem