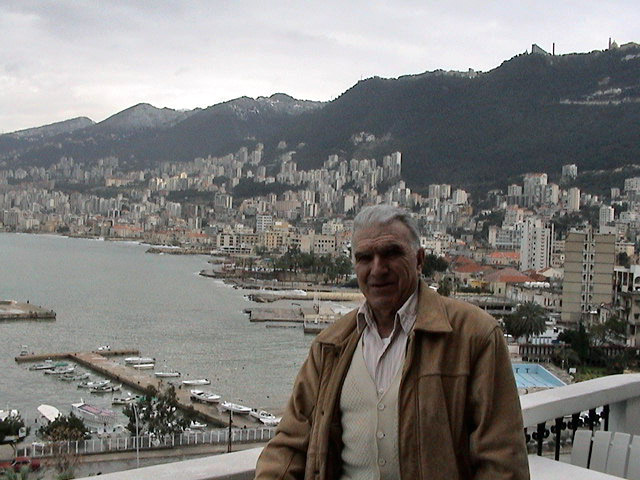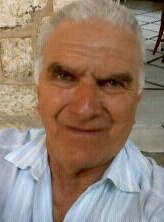 Cheikh Farouk El Khazen son of Cheikh Chafic El Khazen and Marie Masaad holds a BS in Business Administration and Certificates in Hotel Management mainly from the Swiss "Ecole Hoteliere" Chalet-A-Gobet , Lausanne. In his personal life Cheikh Farouk El Khazen has two daughters Leeza-Maria El Khazen and Lara El Khazen. Leeza-Maria El Khazen is married to Pascal Mayran and has 2 sons Mathieu and Adrien.
Cheikh Farouk El Khazen started an Import & Export Business From Europe towards the Arab countries under the name "Establishment Farouk El Khazen" registered in
Lebanon. Then Expended to U.S.A where he opened the "Overseas Trading Connection" registered in
California which deals mainly in importing & exporting different products:
1.

Auto spare parts from Europe to
USA and vice-versa.
2.

Shrimps from
Mexico
Mazatlan: to
California
USA.
3.

Pre-owned cars towards
Saudi Arabia and
Kuwait.
4.

Canned food towards
Lebanon
In 1985 He moved to the restaurant business in California where he has established many restaurants from 4-star restaurants to different fast food & catering companies. To mention some of them:
La CreParis located in

Santa Barbara,

California

The Burger and Beach Galley, Located in

Ventura,

California

Paradise Catering Company registered in

Cathedral

City and serving all of Palm Spring and Hot Spring area,

California



Currently he is:
1. A Notary Public commissioned in California.
2. A Certified Notary Signing Agent, dealing mainly with loans.
3. A certified Real Estate Agent - DRE license # 01721873.
4. A certified Loan Officer & Loan Consultant.
In the private sector Cheikh Farouk El Khazen was extensively involved in his 2 most important hobbies, Water Ski and Snow Skiing activities. Where he has added considerable values to these activities in Lebanon and took part intensively with the Lebanese Federation helping the Lebanese ski and promoting Lebanon towards the world through the FIS (Federation International de Ski). He is the founder & President of the Lebanese Ski Club: "Club Libanais de Ski: also known as "Les Skieurs Libanais." In addition he has represented the Lebanese Ski Federation in many Championships around the world. Attached to this Article are different publications from different newspapers and pictures in regards of the Lebanese Ski Club Association and official events. (please click read more to view the pictures)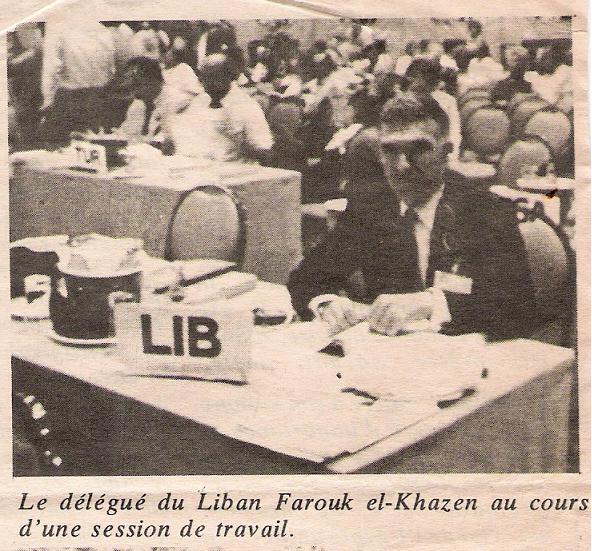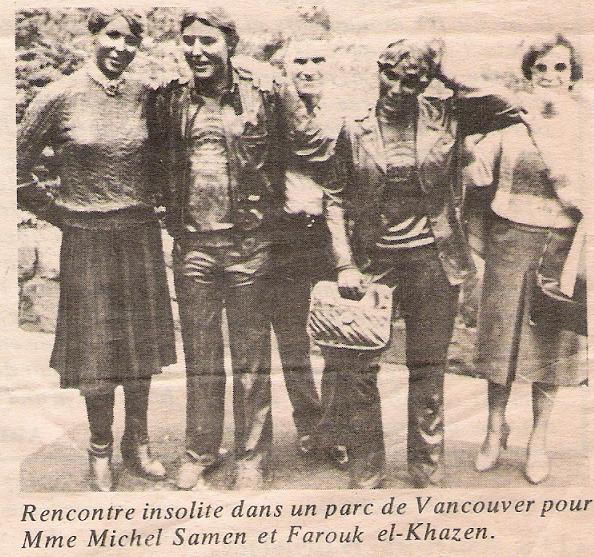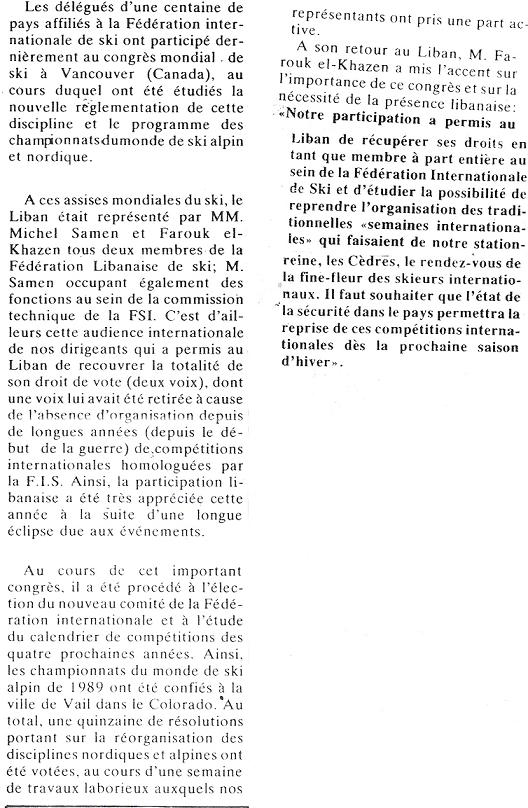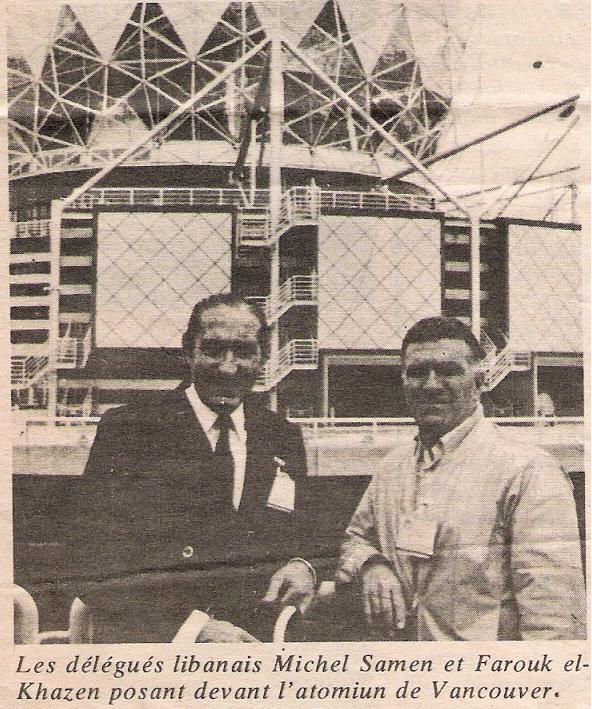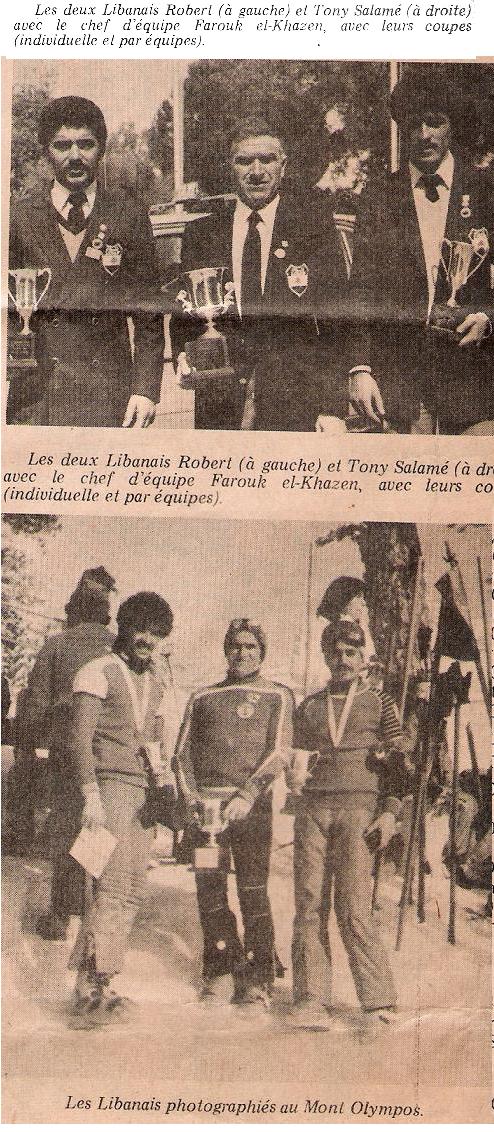 During a lunch gathering at Cheikh Farouk el Khazen nicknamed in the song as Mr. Cheik, the Francophony group of Ventura dedicated him the below song, written by Dedette Marisael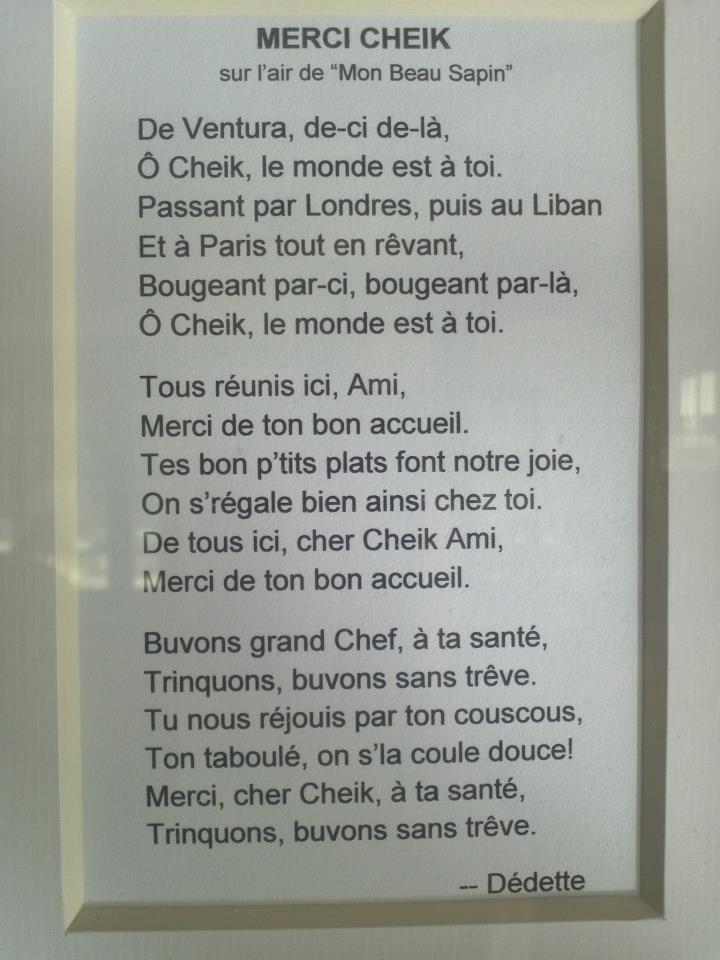 Lors d'une reunion pour un brunch chez Farouk el Khazen surnomme ici Mr.Cheik, le groupe Francophone de Ventura en CA. a chante en son honneur, sur l'air de mon beau sapin, la chanson suivante composee pour cette occasion par Dedette Marisael.