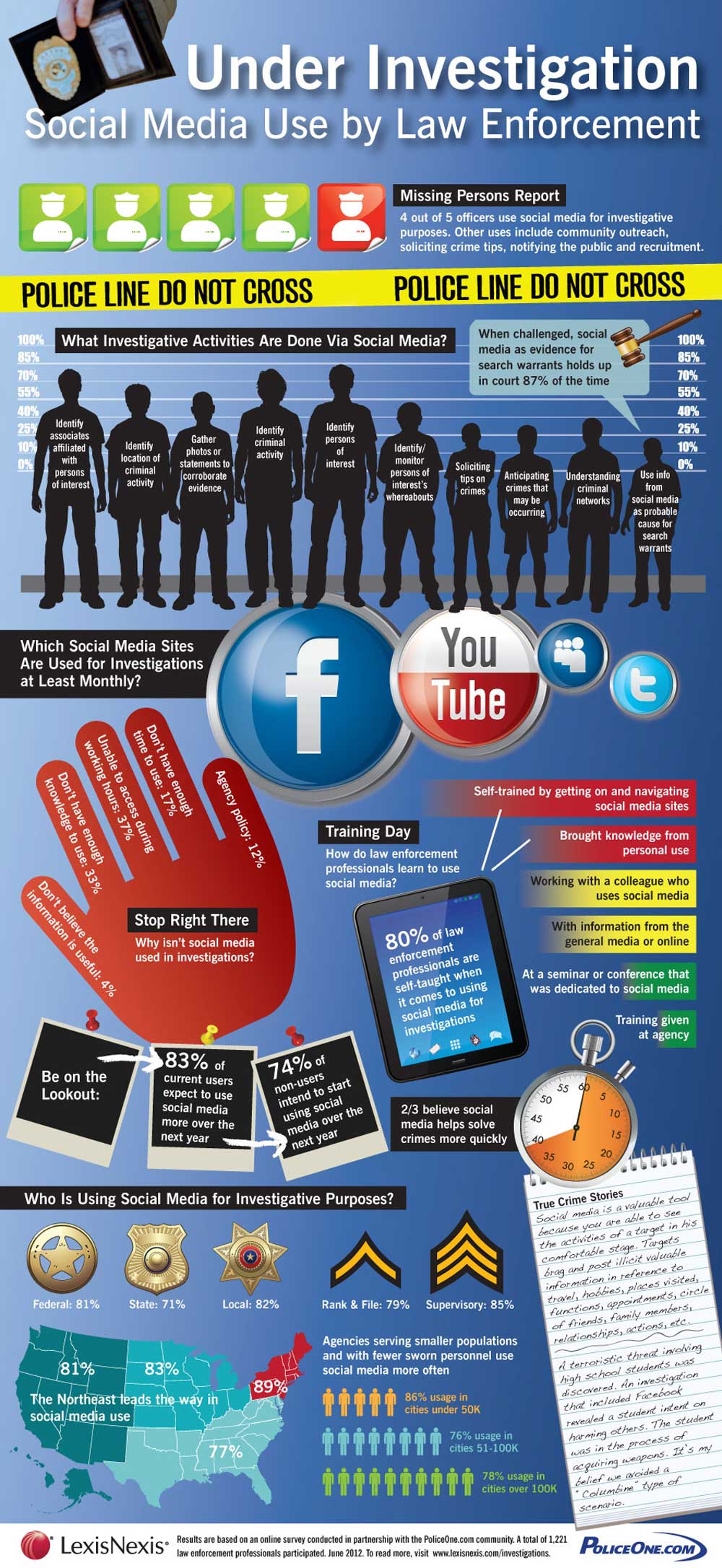 By Shea Bennett on August 1, 2012 8:00 AM
Did you know that, when challenged, social media as evidence for search warrants holds up in court 87 percent of the time?
Social media has rapidly changed the world, and law enforcement is no exception to its charms. Authorities use platforms such as Twitter and Facebook to identify associates with persons of interest, track the location of criminal activity, gather photos or statements to corroborate evidence, solicit tips on crimes and better understand criminal networks.
It's very much a work in progress, as 80 percent of law enforcement professionals are self-taught when it comes to using social media for investigations. Still, two thirds believe these tools help them solve crimes more quickly.
This infographic from PoliceOne.com takes a closer look at social media use by law enforcement.